Like it says in the title, this is a mini review, so I'm not going to say too much.
Amulet is a graphic novel that starts out with Emily moving into their ancestors old home to forget their tragic past. Soon enough, she finds out this home isn't just any old home. Her mom gets taken away by some creature and its up to her and her little brother, Navin to rescue their mom. What they find out in the way, will surprise them.
Amulet had the privilege of being my first read of the year.
The day I bought it, I had started to read it, but It's graphic novel so it's quite short. I didn't read it for too long with the intention of savoring it until my next buy.
I finished it 2 days later, yup totally savoring it *sarcastic laugh*.
Amulet had very, very beautiful art. I didn't find the faces to be too flattering but everything else was beautiful. I spent a lot of time admiring the things around them. I also really liked the colors of the book. I think they made good choices in color and colored it very well.
The plot isn't perfect, but I still quite enjoyed it. Graphic novels are quite hard because you can't really explain things in great detail as you would in a regular novel, so some parts were a bit confusing. Despite the little things that bothered me about the plot, there were a lot of nice things, so I can't speak too negatively about it.
I want to mention the art again because it was so, so, so gorgeous. My favorite thing about this book is the art.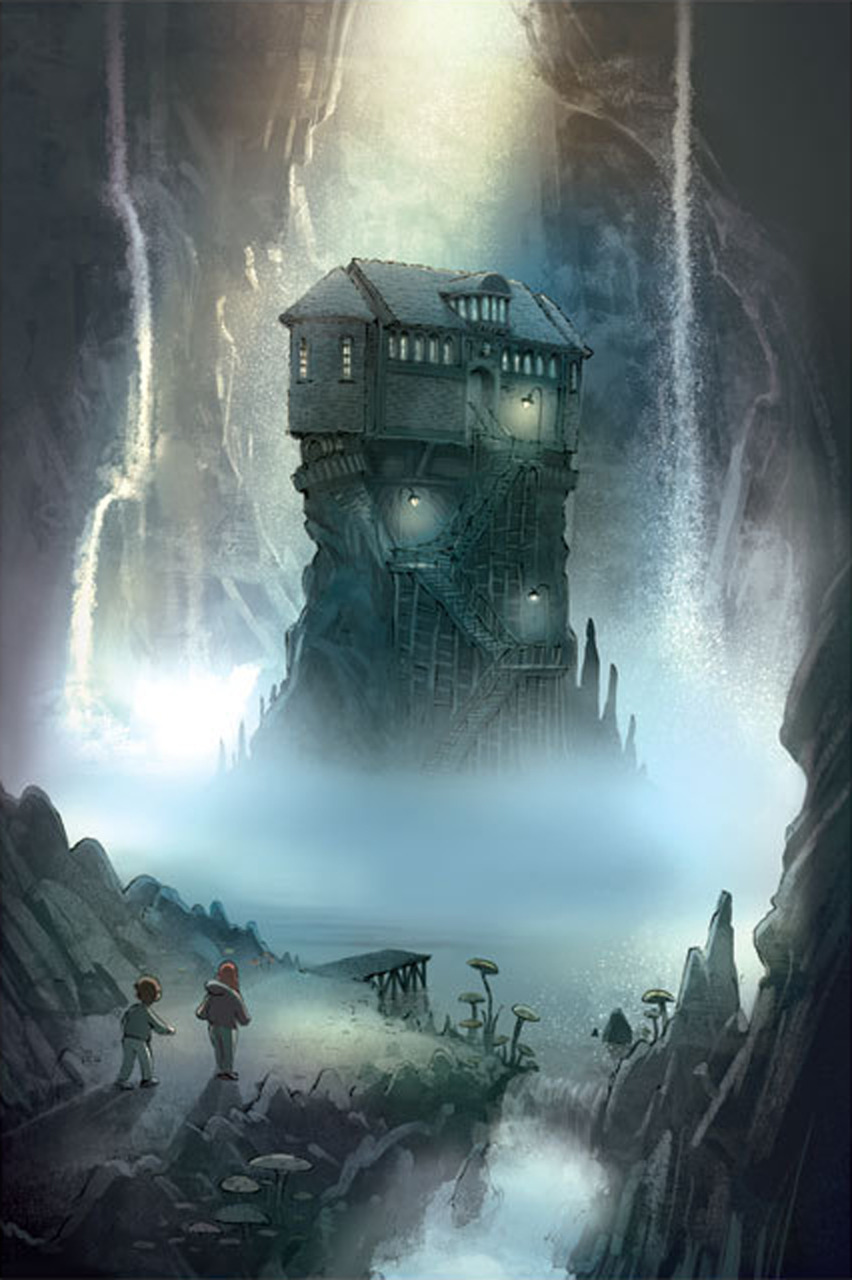 I can't wait to see how the next ones will look.
I gave this book a rating of 3.5 out of 5 stars.